WELCOME TO CLASSIC OLD TIME RADIO!!
This radio plays the most interesting and the biggest humor, terror, comedy, old time radio shows from the 1930s to the 1950s. A selection of the best shows of those decades. Broadcasting 24 hours a day.
Stay tuned and remember a great epoch in the radio on CLASSIC OLD TIME RADIO.
WE PLAY NEW SHOWS AND PROGRAMS EVERY DAY!!!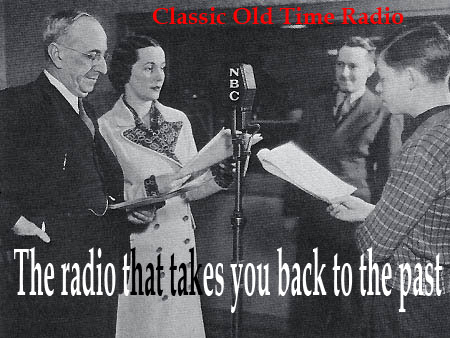 CLICK HERE TO OPEN THE POP-UP PLAYER
CHOOSE YOUR FAVORITE PLAYER




DOWNLOAD THE APP AND LISTEN TO THE STATION ON YOUR PHONE